Description
If you suspect your neighbor or an ex-significant other is vandalizing your car, you need a vehicle security camera system that can record 24-hours a day with enhanced night vision.
Why are we selling the Blackvue DR750S-2CH as a 360 Degree camera system?
You can position the 2 cameras to give you a wide back view as well as a wide front view giving you a better unhindered near 360-degree coverage than the Secure360 and other so-called 360 brands in the market (see video above). You can also choose to have the second camera positioned in the back window of your vehicle facing outside the back window or have both cameras face each other which allows you to view the sides of your vehicle from two different perspectives. The Blackvue DR750S-2CH is versatile enough to cover your vehicle from a multitude of angles with 2 cameras.
If the DR750S-2CH has a Cloud Viewing service, why would I upgrade to the LTE version?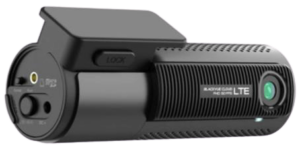 The Blackvue DR750S-2CH can connect to an existing WiFi hotspot from within your vehicle or when you parked near a WiFi signal you have the password to. You can also purchase a WiFi hotspot for your car or truck that stays on even when parked but this will require connecting it to the vehicle's power separately from the dashcam. This is fine for customers who can connect to their home WiFi in their driveway or where they work and most of our clients use the wireless direct connect to view their recorded or live videos from the cameras as long as they are within 90 feet of their vehicles
The DR750-2CH LTE has a micro SIM card slot that allows you to add your own SIM card to the camera system to stay connected to the Cloud 24 Hours a day. You can view your cameras from anywhere in park or drive mode without the hassle of acquiring a hotspot modem for your car unit . With the always-on GPS map, you can find your car anywhere using the Blackvue app.
NIGHT VISION & DARK TINTED WINDOWS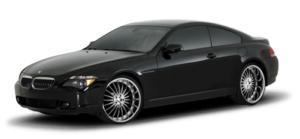 The new Sony Starvis image sensor that is embedded in this upgraded vehicle cam system, delivers extraordinary low light performance in dark driving and parking conditions and if you need more brightness in dark environments, the cameras feature Enhanced Night Vision. When activated, it will boost the sensitivity to low light without brightening the highlights in bright contrast in its view. View crisp detailed video day and night even with dark 5% tinted windows.
OVER THE CLOUD VIEWING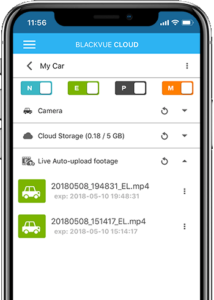 You can connect to your dashcams anytime, from anywhere in the world with Over the Cloud Viewing and a Hotspot modem or if you're parked near an Internet-connected WiFi.
Get an Instant Alert via Push Notifications on your phone when someone leans on your vehicle, attacks your tires, or tries to vandalize your vehicle in any significant way.
Back up important security videos to the free Cloud storage. If ever your vehicle cameras become compromised, turned off, or stolen, you will still have proof of the incident.
Play and download videos from your dash cam's memory or the Cloud service anywhere using your mobile phone, computer, or tablet. You can playback video remotely or with a direct WiFi connection.
When your cameras are connected to the Cloud using a hotspot modem or an existing WiFi with an Internet connection, you can enjoy Two-way Voice Communication with the driver from the included app through the camera system's integrated speaker and mic.
BUILT-IN WI-FI AND GPS LOCATOR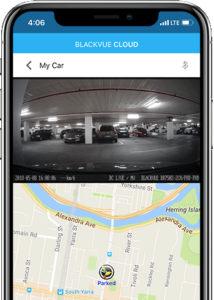 The GPS adds precise location and vehicle speed data to your videos.
Speed: the vehicle's speed data will be overlaid on the video (can be turned off in the settings).
You can choose to display the speed in Kilometers per hour (Km/h) or Miles per hour (Mph).
Location: you can visualize the location of your vehicle in the BlackVue Viewer's Map during video playback.
Direct Wi-Fi lets you connect to your vehicle cameras with a smartphone or tablet. Wi-Fi also lets your vehicle cameras connect to the Over the Cloud function via any home or mobile Wi-Fi hotspot (router).
Bank Level Encryption Technology: protects your videos from being hacked by unwanted viewers. Program updates are sent through the app periodically. You have control over applying the program updates.
INTELLIGENT PARKING MODE MONITORING
Rest assured, knowing that your car is being monitored while you are away from your vehicle.
The cameras automatically switch to Park Mode to monitor your parked vehicle, but only writes to the memory card when something happens (motion or impact detected).
Thanks to the video buffer, the few seconds leading to the triggering event are also recorded.
Update 07/2020: The LTE Version work with both AT&T and T-Mobile micro-SIM cards. Most other GSM cards should work as well but these are the two providers that were tested thoroughly recently.
Scheduled Reboot:
Electronic recording devices can benefit from restarting between long recording sessions. When hardwiring an advanced dashcam for Park Mode, it may stay on for days. In some extreme cases, unexpected errors can occur. To avoid this, the 750 Series features the option to schedule a daily automatic reboot (by default in the middle of the night) to minimize potential errors.
The reboots can happen only when the dashcam is in Parking Mode and not writing any data to the microSD card. This means no Normal driving, Event, or Park Mode recording will be interrupted by a scheduled reboot.
Super stealthy:
The 750 Series allows you to completely turn off all LED indicators in Park Mode. Only the recording LED indicator facing the interior of the vehicle will blink when motion or impact is detected.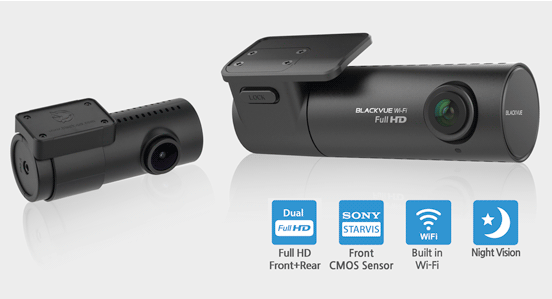 This dual-camera system records high-definition video and sound with Omnidirectional pickup from inside your car or truck when you're driving or while it's parked unattended. The 750 series security cameras record in full 1080p, 2.1 Megapixel high resolution at 60 frames per second with a built-in pro-active DVR built into the main camera which records both the front and the back camera on one heat-resistant SD card. Positioning the cameras in a near 360-degree angle completes the coverage of the front and back of your car or truck with extra-wide camera views at 139 to 159-degree range depending on your car or truck window height. Most security camera systems for cars and trucks only capture video when your vehicle is on to provide power.
Your front camera has a 36o MXL microphone built-in, giving you 360 degrees of high definition surround sound pick up. These features are crucial in identifying incidents as well as individuals who may be involved. This is the only security camera system that will record surveillance video while your vehicle is turned off and parked.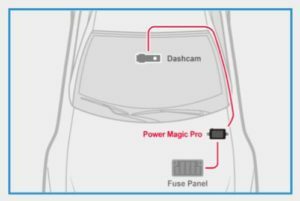 The 750 series camera will be able to read license plates and see faces of people near and at a distance from your vehicle better than the previous series. The camera lens rotates inward to view what is going on inside the cab of your car or truck so you can capture not only what's happening outside of your vehicle but inside as well with surround sound recording. You can add the Power Magic Pro unit to your purchase to ensure your vehicle's battery does not drain beyond the power it needs to start the ignition. This is an important feature other dashcam systems can't offer. The sensors in the Power Magic Pro will automatically shut down the cameras temporarily if your vehicle's battery power is below a certain threshold in stored power. Ensuring that you are not left stranded because of a power drain.
Do I Really Need Accessories For My BlackVue Camera System?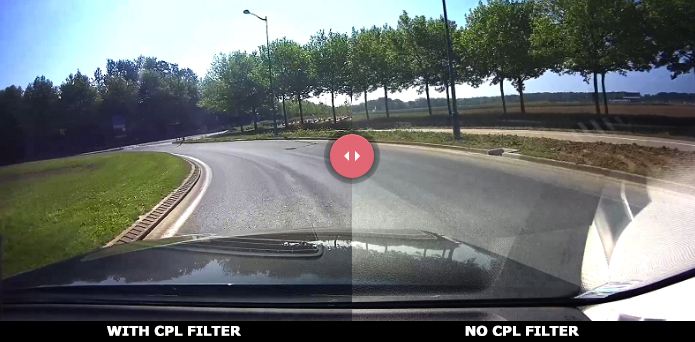 Your Blackvue camera system has everything you need right out of the box to record video while your vehicle is in drive mode but for 24-hour recording drive or park mode, you'll need to add a Power Magic Pro that connects to your vehicle's battery with discharge protection or our battery system you can monitor from your mobile phone.
But… There are other enhancements, The polarized CPL lenses to eliminate sun glare and of course, extended warranties.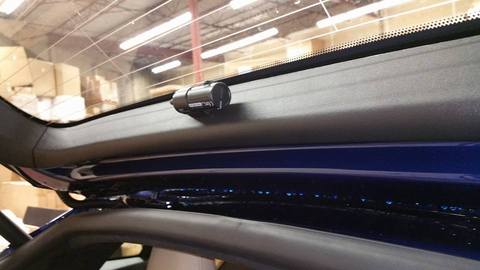 Professional Installation Available?
Professional installations are available in most areas. DIY videos are also available online if you decide to install the cameras yourself. Technical support is just a phone call away and available to answer all of your questions about installation or tech support.  If we're not available, we will normally respond within 2 hours with a phone call between 9 am to 6 pm Eastern standard time.
Summary
Purchase a vehicle security camera system that can notify you via your mobile phone instantly when someone is vandalizing your vehicle. You also need the best video monitoring system available with 360-degree coverage. Our newest vehicle security camera system can handle both of these challenges. It has double the frame rate of our previous model and an upgraded front and back camera that can handle more extreme heat and cold than our previous model (50 degrees more in Fahrenheit). This dual 24-hour security camera system for cars and trucks has all the benefits of the previous generation but with better and faster video capturing. Now you can see license plates and faces more clearly even when they pass in fast motion.