5 Ways a Hidden Camera Can Land You In Prison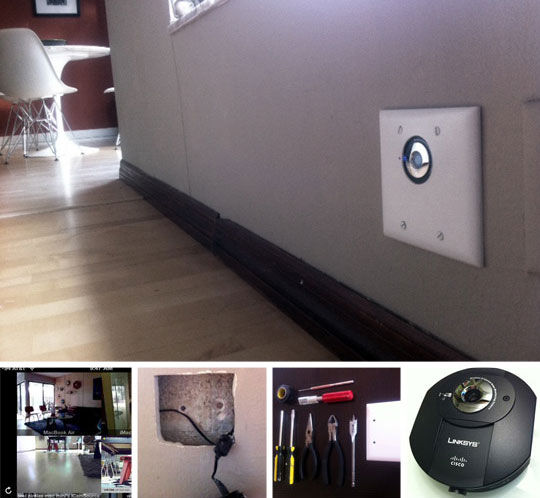 Hidden cameras are everywhere. They're in homes, businesses, cars and purses, catching burglars and terrible babysitters but they're also dangerous to the owner and unwilling participants of the video that have been created by these devices.
Here are 5 ways these hidden cameras can land you in jail
Hidden Home Recordings
Many of us are familiar with the hidden camera in a Teddy bear or miniature security cameras built in clocks and radios. Home domain protects you when it comes to video tapping and recording inside your home or the perimeter for security reasons even if the cameras are seen or hidden but there are two ways you can get in trouble for the recordings. Transmitting or giving the video to a third party for any reason other than law enforcement or to a license investigator investigating a crime is prohibited under most statues. 2nd, adding the recorded video to YouTube or other Internet outlets for others to see without all the parties involved consenting is a federal offense and can land you in federal prison for up to 6 months with a considerable fine, not including civil lawsuits that can come up.
Hidden Business Recordings
The laws of 13 states expressly prohibit the unauthorized installation or use of cameras in private places within businesses and schools. In Alabama, Arkansas, California, Delaware, Georgia, Hawaii, Kansas, Maine, Michigan, Minnesota, New Hampshire, South Dakota and Utah, installation or use of any device for photographing, observing or overhearing events or sounds in a private place without the permission of the people photographed or observed is against the law. A private place is one where a person may reasonably expect to be safe from unauthorized surveillance.
In most cases, dressing rooms, break rooms, bathrooms and locker rooms are prohibited under law to have a sound or video recording device present unless.
Overturned May 2012 Recording Police Officers During an Arrest
On First Amendment grounds, a federal appeals court in May blocked enforcement of an Illinois law that makes it a felony to take video – with sound — of police officers on the job.
The U.S. 7th Circuit Court of Appeals sided with the American Civil Liberties Union in challenging the Illinois eavesdropping law. Up until recently, you could be fined up to $2,500 and serve up to 2 years in jail but there is still a fine line in the ruling. The ruling lists several kinds of conversations someone might be having with a police officer on the street, that the person would not want recorded and put out on the internet or the evening news.
Privacy is a social value," Posner, the circuit court judge wrote. "And so, of course, is public safety." He suggests both are endangered by the majority's ruling.
"A fine line separates "mere" recording of a police-citizen encounter (whether friendly or hostile) from obstructing police operations by distracting the officers and upsetting the citizens they are speaking with."
In other words, it's still a murky subject.
Video and Sound Recording a Two Way Conversation
Of the 50 states, 38, as well as the District of Columbia, allow you to record a conversation to which you are a party without informing the other parties you are doing so. Federal wiretap statutes also permit this so-called one-party-consent recording of telephone conversations in most circumstances. Twelve states forbid the recording of private conversations without the consent of all parties. Those states are California, Connecticut, Florida, Illinois, Maryland, Massachusetts, Michigan, Montana, Nevada, New Hampshire, Pennsylvania and Washington.
Bringing a Hidden Camera With You
In 2008, former University of Illinois and USA Olympic gymnastics coach was under investigation involving a video camera that was found hidden in a University of Illinois locker room.
Alabama, Delaware, Georgia, Hawaii, Kansas, Maine, Michigan, Minnesota, South Dakota and Utah also prohibit trespassing on private property to conduct surveillance of people there. In most of these states, unauthorized installation or use of a hidden camera, or trespassing to install or use one, is a misdemeanor, punishable by a fine. In Maine, the privacy violation is a felony. In Michigan, unauthorized installation or use of a hidden camera is a felony, punishable by a $2,000 fine and up to two years in prison.