Which Dash Cam Records When Your Car Is Off?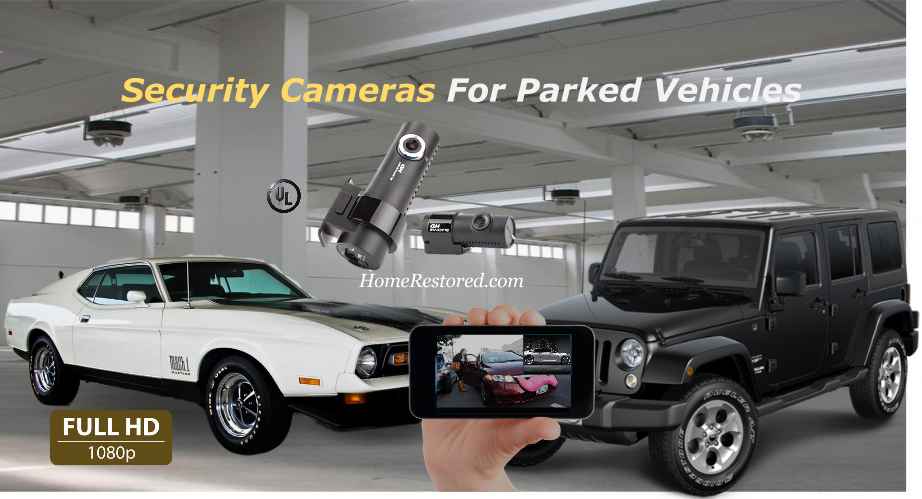 Yes, there is a dashcam system that can record surveillance video around your car or truck when the engine is completely off and parked. Regular dash cams are fine for driving but most of our customers want cameras that automatically record in Park Mode. They need to know when they turn off the engine their vehicle is covered with cameras for at least 24 hours. Some leave the car or truck for the night or for a few days. Another feature that is extremely helpful is wireless connectivity. Forget taking the dashcam out and plugging it into a computer to download videos. You can wirelessly download video from the dashcam using your mobile phone. The free dashcam app allows a direct wireless connection to your phone. The captured video will be available as any other video file you record on your mobile phone.
Why 2 Cameras?
The dashcam system comes with 2 cameras. One for the front and back of your car or truck. Both cameras have a cylinder shape that allows the cameras to be able to roll 180 degrees. This gives you a view inside and outside of the car. Rolling the cameras inward allows you to nearly capture 360-degree views around your vehicle.
View Incidents Remotely
The cameras can also be viewed remotely on your mobile phone from anywhere using the app's cloud service. As long as the vehicle is parked by a Wi-Fi connection or if the vehicle has internal Wi-Fi service, the cameras can be viewed no matter where it is located. You still are able to view your cameras wirelessly from your phone without WiFi with Internet service. Direct wireless works as long as you are within 30 meters (90 Feet) of the car with your mobile phone.
Vehicle Cameras Are Useless Without Surround Audio
The cameras have great audio pickup. It records audio all the time during Driving and Park Mode. You can de-activate the audio recording manually or from the mobile phone app. You also have the ability to adjust the brightness of the video recording. The default setting is usually your best option but you are allowed you to make changes if needed. In most cases, the cameras do not need to be adjusted for night time viewing. It automatically changes during different lighting conditions.
Protection From Unwanted Battery Discharge
For the system to record in Park Mode you need to have a battery discharge prevention power adapter. The adapter is called a PMP (Power Magic Pro). Some providers charge extra for this device but we offer it for free with the purchase of our Cameras. Also, the 24-Hour 750 and 4K model is a comprehensive upgrade from the older 650. Another thing to consider is tech support. We support our customers throughout the installation and use of the Blackvue camera system for free. We also offer free shipping. As long as you have your 24-Hour vehicle cameras you will be able to reach us if you have any questions.
If you choose to have your 24-Hour 360 Capture Cameras professionally installed you will be assured that we will help you find an affordable installation facility. Most are within 5 miles so you can have your cameras up in running soon after you receive the system. It's part of our mission statement to make the purchase, installation, and use of our vehicle camera system as easy as possible for our customers. You can purchase or read further specs on each of our camera systems below.